사고 싶은 거 - 탁스 네오 2T 스마트 로라, Tacx® NEO 2T Smart Trainer
여름 철 장마, 겨울 철 한파 시 실내에서 라이딩을 하기 위해서는 2가지 선택지가 있다.
평로라를 구매하고 싶지만 소음 때문에 힘들 것 같다. 차선책으로 '스마트로라'가 있다.
물론, 단독주택이라면 2가지 선택지 모두 수용이 가능하겠다.
스마트로라도 여러 종류가 있는데 그 중 탁스 제품이 끌린다.
그 이유는 조용해서다.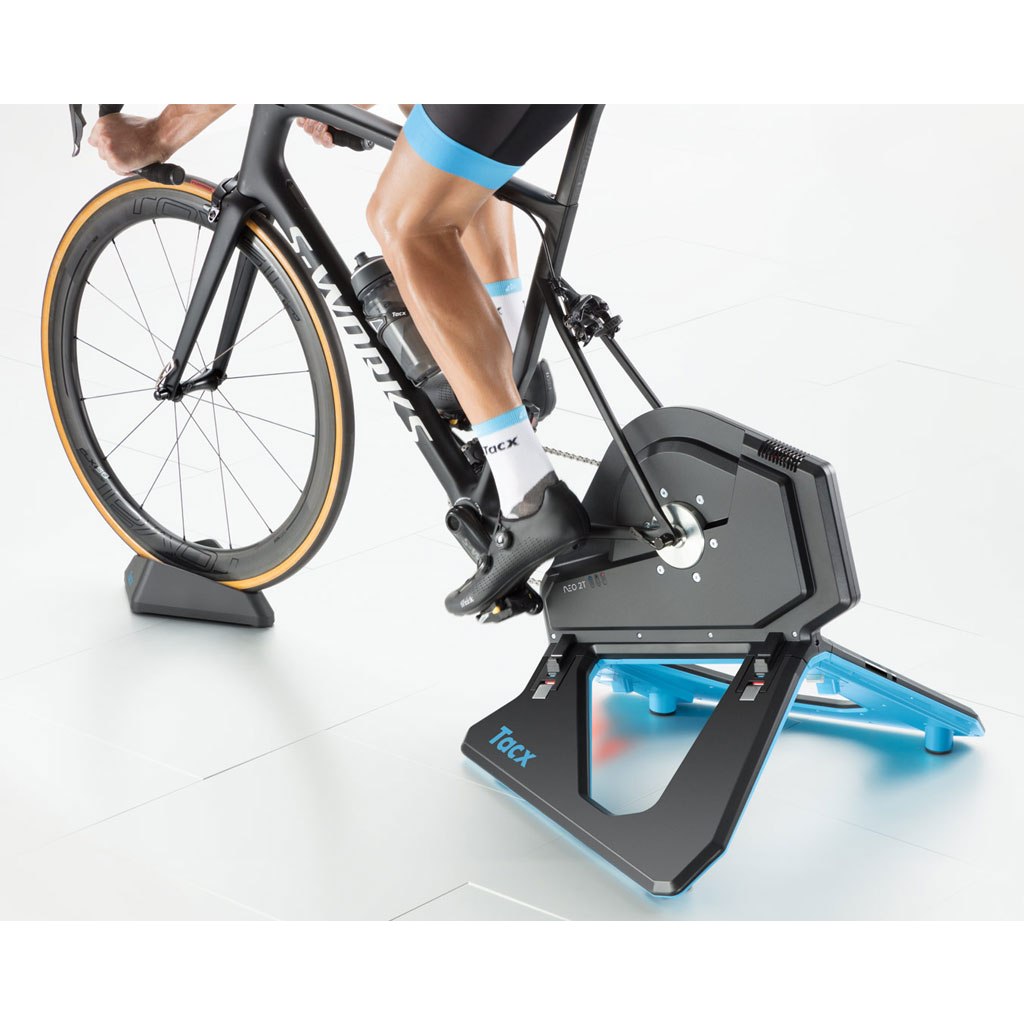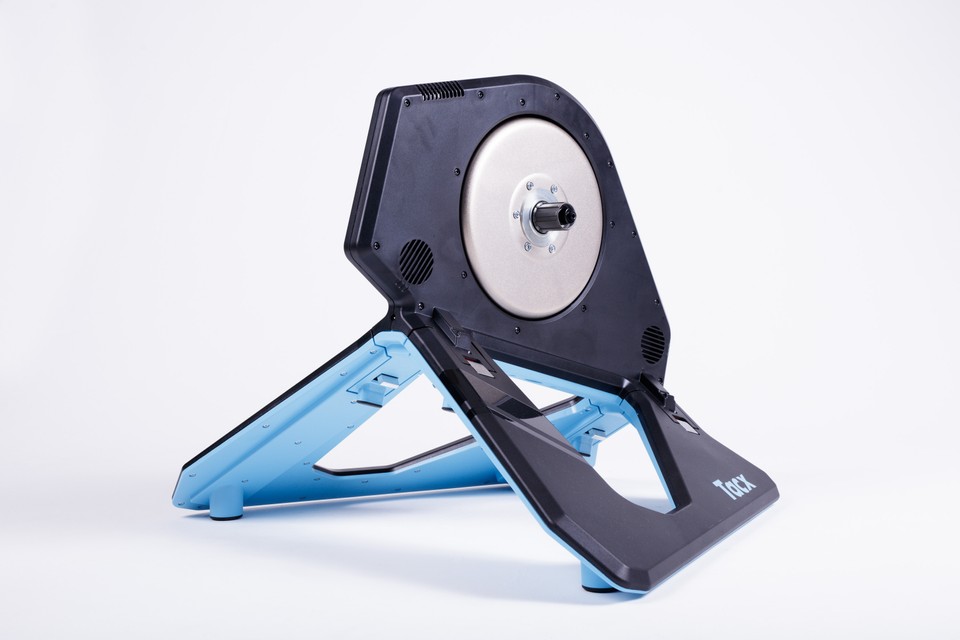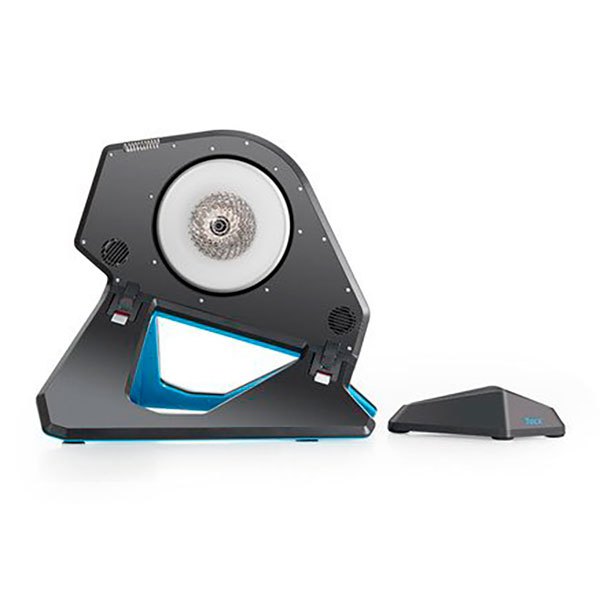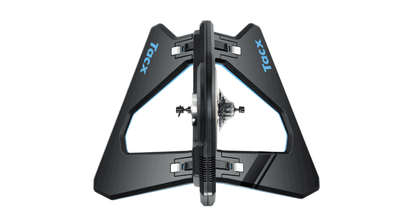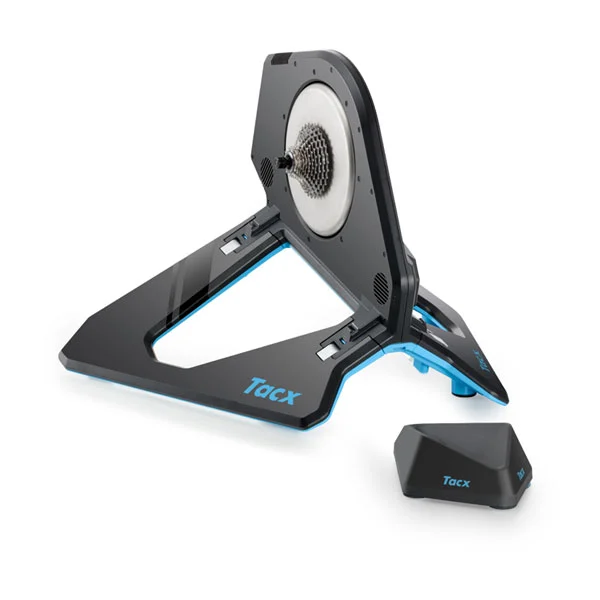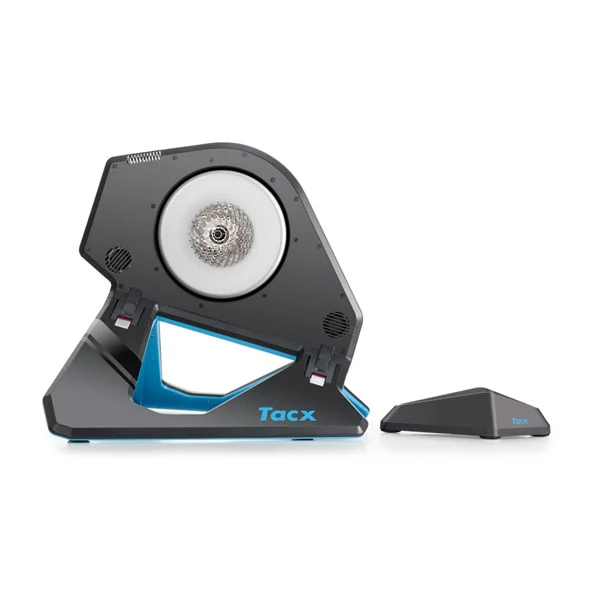 일반

전기적 요구사항
110-240 V
파워 표시
멀티컬러 LED, 바닥 조명
연결 표시 (ANT+/블루투스)
2 LEDs
최대 파워
2200 와트
최대 오르막 경사
25%
내리막 시뮬레이션
내리막 시뮬레이션 | 예(전원 연결 시)
최대 토크
85 Nm
최대 제동력
250 N
플라이휠
가상
질량 관성
125 kg (275.6 lbs)까지 변경 가능
보정
보정이 필요하지 않음
풋프린트 (차지하는 공간)
575 x 750 mm
높이
550 mm
무게
21.5 kg
무선 통신
ANT+ 연결, BLUETOOTH 무선 통신 기술
제어
스마트폰, 태블릿, ANT+ 바이크 컴퓨터, 스탠드얼론 모드, ANT+ 안테나를 통한 컴퓨터 연결
출력
자전거 속도, 케이던스, 파워
데이터 수신 장치
스마트폰, 태블릿, 바이크 컴퓨터, ANT+ 안테나를 통한 컴퓨터 연결
정확도
<1%
DIMENSIONWEIGHTHEIGHT
General
22.6" x 29.5" (575 x 750 mm)
47.4 lbs (21.5 kg)
21.7" (55 cm)
WIRELESS COMMUNICATIONCONTROL BYREAD OUT ONCONNECTION INDICATOR (ANT+/BLUETOOTH)POWER INDICATOR
Connectivity
ANT+ connectivity, BLUETOOTH wireless technology
Smartphone, tablet, ANT+ bike computers, stand alone, computer connection via ANT+ antenna
Smartphone, tablet, bike computer, computer with ANT+ antenna
2 LEDs
Multicolor LED, spot on floor
ELECTRICAL REQUIREMENTSUITABLE CASSETTESSUITABLE AXLESGEAR RATIOQ-FACTORMAX POWERMAX INCLINESIMULATION OF DESCENTMAX TORQUEMAX BRAKE FORCEFLYWHEELMASS INERTIACALIBRATIONOUTPUTACCURACYMEASURED SPEEDMEASURED CADENCEMEASURED POWER
Indoor Training Features
110-240 Volts
Shimano/SRAM 9 to 11 speed compatible
Campagnolo (compatible, requires special cassette body)
SRAM 12 speed/XDR (compatible, requires special cassette body)
Shimano 12 speed Microspline compatible, requires special cassette body)
Width of rear fork: Race 130 mm, MTB 135 mm, 142 mm and 148 mm. Adapter for 135 x 10 mm available
Chainring set-up: up to 3 sprockets, teeth per sprocket, adjustable between 22 and 53
Rear cassette: up to 12 sprockets, teeth per sprocket adjustable between 11 and 40
147 mm
2200 Watt
25%
88 Nm
260 N
Virtual
Variable to 275.6 lbs (125 kg)
No calibration needed
Speed, cadence, power
<1%
THE PINNACLE OF INDOOR TRAINING, RAISED EVEN HIGHER
With an improved design and revamped components, the NEO 2T Smart trainer provides a more immersive experience, measures total power and left/right balance and more.
Reduced vibrations mean a quieter ride. So go ahead, really let loose.
You care a lot. So we measure a lot. Like power and cadence to within 1% accuracy.
Are you balanced? See your left/right leg power balance on your app or Edge®
bike computer
It's the closest thing to riding outdoors you'll ever find indoors.
You don't have to miss the feel of the road. It's right here.

Experience complete immersion.
THE SOUND OF SILENCE
Redesigned magnets have significantly reduced the internal air displacement and vibrations, resulting in a remarkably silent trainer.
A MORE COMFORTABLE RIDE
NEO 2T Smart reacts instantly to speed or incline changes and allows for movement to the left and right while cycling, following the natural course of your body.
DYNAMIC INERTIA
To simulate an outdoor ride indoors, dynamic inertia controls mass inertia and compensates for weight, speed and angle of inclination to make your ride feel more realistic.
ADD MORE REALISTIC MOTION
To complement the left-to-right movement of your NEO 2T trainer, snap on a pair of
motion plates
(sold separately) to allow more realistic multidirectional movement. Adopt a more natural position, and train even more effectively.
ROAD FEEL
This feature works with Tacx software or the Zwift app to make the trainer vibrate and simulate the feeling of riding on different road surfaces, such as cobblestone and gravel.
ULTIMATE IMMERSION
When connected to an external power source, descent simulation accurately simulates a downhill drive.

Get the ultimate indoor training tools.
POWERFULLY BUILT
NEO 2T Smart features a new motor design that delivers more power at low speeds, resulting in a highly improved ride feel during a climb or acceleration.
READY TO SPRINT
32 integrated neodymium magnets allow for a high brake force and high power levels. NEO 2T Smart ensures maximum stability, even during explosive sprints, up to 2,200 watts.
CLIMB HIGHER
Get the most out of your intense workouts by training on realistically simulated inclines up to a 25% gradient.
ACCURATE AND RELIABLE
Keep track of your performance and progress with reliable, consistent measurements — no calibration needed. That includes power, speed and cadence, measured accurately within 1%.

It's fully connected, so you can train your way.
HIGHLY COMPATIBLE
NEO 2T Smart communicates via BLUETOOTH® Smart technology and ANT+® FE-C protocol, so it works with a number of popular training apps such as TrainerRoad and Zwift.
ABLE TO STAND ALONE
You can opt to use the trainer in stand-alone mode. When not connected, it will simulate a flat road; the faster you ride, the higher the resistance.
DEVICE COMPATIBILITY
Connect NEO 2T Smart to multiple devices simultaneously, so you can enjoy Tacx software and track your performance on your Garmin bike computer at the same time.
TACX TRAINING SOFTWARE
Enjoy a
library
filled with more than 100 high-quality, real-life videos that let you experience the rush of riding the steep hills of the Alps or the cobblestone roads of Milan.
TACX TRAINING PLANS
Take advantage of structured training plans, designed for your fitness level to help you meet your goals. Race live opponents, upload GPS data, ride with 3-D maps and more.
#위시리스트 #사고싶은거 #구매호소